Rabbi Raphael Yisroel Snow

רפאל ישראל ב"ר משה
R"M Yeshiva Rabbanu Chaim Berlin
Date of Death: Sun. August 20, 1961 - Elul 8 5721

Anyone with biographical information is asked to please send it in.
See CONTACT page for details. Thank you.
Cemetery:
Beth Israel Cemetery - Woodbridge
Directions to Kever: Beth Israel Cemetery in Woodbridge, NJ maintains computerized records and will provided a detailed location map upon request. Location: Section: Degel Bnai Eretz Yisroel
Name Listed on Cemetery Database: Name listed on marker: Rabbi Israel Snow
Biographical Notes: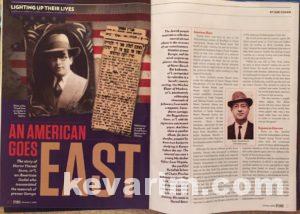 Photo Picture: Linked below, article on Rabbi Snow, Inyan Magazine, December, 2015
Bio Information:
Rav Snow was among the over 400 Rabbanim and Admorim who on Erev Yom Kippur, of 1943 marched on Washington, DC demanding that the Roosevelt administration help save the Jews of Europe.
« Previous: Rabbi Yaakov Goodman
Next: Rabbi Yosef Tzvi Spitzer »