Rabbi Sender Lifshitz

אלכסנדר ב"ר אליעזר חיים
Rav, Ohav Shalom Anshei Russya (Russia), Cleveland
Date of Death: Fri. June 11, 1915 - Sivan 26 5675

Anyone with biographical information is asked to please send it in.
See CONTACT page for details. Thank you.
Cemetery:
Anshe Emeth / Fir Avenue Cemetery - Cleveland
Directions to Kever: Anshe Emeth / Fir Avenue Cemetery is located along Fir Avenue between W59th and W61st Street in Cleveland. The cemetery is also known as Fir Avenue Cemetery, Fir Street Cemetery, Hungarian Aid Society Cemetery, and Congregation Anshe Emeth Cemetery. Both, Park Synagogue and Anshe Emeth Beth Tefilo Congregation, as well as others, have used the cemetery since 1865. Location: Needed
Name Listed on Cemetery Database: Rabbi S Lifshitz
Biographical Notes: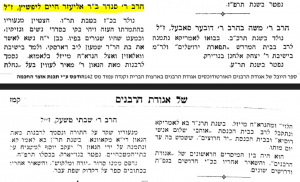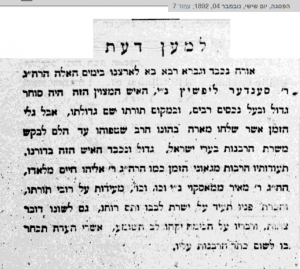 Source: Listed atop each post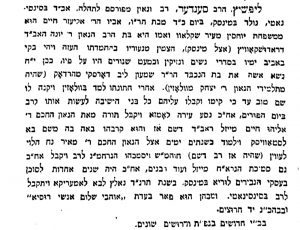 Source: Freedberg
Bio Information:
Rabbi Sender Lifshitz was a founding member of the Agudath Harabonim.
« Previous: Rabbi Yitzchok Rothkoph
Next: Rabbi Yisroel Rabinowitz »