Rabbi Shaul Mendel Silber

שאול מנדל ב"ר יעקב מיכאל
Rav, Congregation Anshe Shalom, Chicago
Date of Death: Sun. September 1, 1946 - Elul 5 5706

Anyone with biographical information is asked to please send it in.
See CONTACT page for details. Thank you.
Cemetery:
Oak Woods Cemetery - Chicago
Directions to Kever: Oak Woods Cemetery in Chicago is owned and operated by the Dignity Corporation and maintains books and records of all burials and can provide a detailed location map upon request. Location: Needed
Name Listed on Cemetery Database: SILBER, SAUL
Biographical Notes:
Bio Information:
Rav Silber also sever as president at Hebrew Theological College – Bais Hamedrash L'Torah.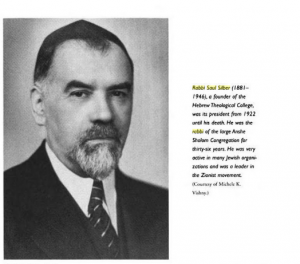 Photo Caption: Rabbi Shaul Silber, Credit:  Moreshes Chachmei America's Archives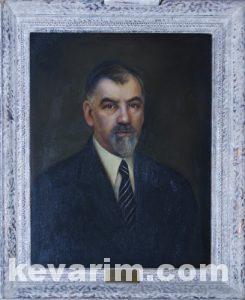 Credit: Booth Library,Charleston, IL 
« Previous: Rabbi Chaim Seisitsky (Yanover)
Next: Rabbi Schmaryohu Leib Hurwitz »