Rabbi Shimaryau Karelitz

שמריהו ב"ר שמעון
Hebrew Teacher, Hartford, Connecticut
Date of Death: Fri. October 17, 1930 -

Anyone with biographical information is asked to please send it in.
See CONTACT page for details. Thank you.
Cemetery:
Beis Medresh Hagadol Cemetery - Hartford
Directions to Kever:
Name Listed on Cemetery Database: Name listed on marker: Samuel Karelitz
Biographical Notes:

Photo Caption: Rabbi Shmuel and Sara Karelitz, Credit: Needed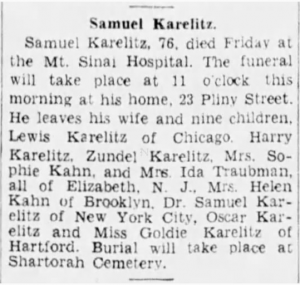 Source: Hartford Courant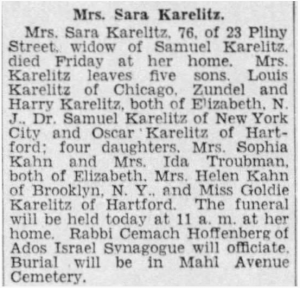 Source: Hartford Courant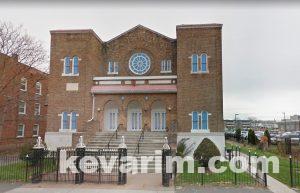 Photo Caption: Beis Midrash Hagadol of Harford as it stands today (2020) at  370 Garden Steet in Hartford, Connecticut just a few short blocks from the congregation's cemetery. Credit: Google
Bio Information:
Rabbi Karelits arrived here from Chomsk, Russia in 1905 and settled in Haverhill, Massachusetts along with his wife Chaya Sarah (nee Sporovsky). The family later relocated to Hartford, Connecticut.
« Previous: Rabbi Betzalel Robinson
Next: Rabbi Shmuel Eliezer Strauss »