Rabbi Shlomo Gliksman

שלמה הכהן ב"ר
Rav, Ohel Yitzchok, Free City of Danzig
Date of Death: Sun. August 21, 1949 - Av 21 5709

Anyone with biographical information is asked to please send it in.
See CONTACT page for details. Thank you.
Cemetery:
Hebrew Memorial Park Cemetery - Detroit
Directions to Kever: Hebrew Memorial Park cemetery is located in Clinton Township which is part of Metro Detroit. Location: Needed.
Name Listed on Cemetery Database: Name on tombstone: Shlomo Gliksman
Biographical Notes: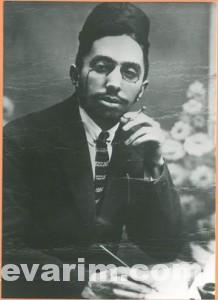 Photo Caption: Rav Shlomo Gliksman, Credit: Kristina Stoural
Bio Information:
Rabbi Glickman, an ordained rabbi as well as an accomplished lawyer lived in Berlin, Germany prior to his arrival on these shores in 1939.  In 1933, he challenged Julius Streicher (founder and publisher of the virulently antisemitic newspaper Der Stürmer and infamously known for his "Purimfest!" comments soon after he was found guilty at his Nuremberg trial) in court. Details of the case are well documented in the book titled "My day in court with Julius Streicher". Soon after the trial the Rabbi and his family moved to Poland and eventual Detroit.
« Previous: Rabbi Shlomo Kleinplatz
Next: Rabbi Dov Ber Boruchoff »