Rabbi Shlomo Rubin (Rubenchik)

שלומה ב"ר נחום
Rav, Minsk, Russia
Date of Death: Wed. August 14, 1935 - Av 15 5695

Anyone with biographical information is asked to please send it in.
See CONTACT page for details. Thank you.
Cemetery:
Mount Lebanon Cemetery - Queens
Directions to Kever: Mount Lebanon Cemetery in Queens maintains computerized records and will provid a detailed location map upon request. Location: Block: R, Section: 27, Line: 62 Grave: 10, Society: RABBI ELCHANON
Name Listed on Cemetery Database: RUBIN, SOLOMON
Biographical Notes:
Although a Rav in Minsk, Russia on these shores Rav Rubin worked as a shochet (kosher ritual slaughterer). He was born c. 1856, and arrived here in 1923.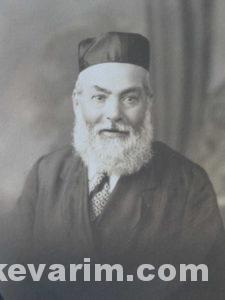 Photo Caption: Rabbi Solomon Rubin, Credit: Richard Rubin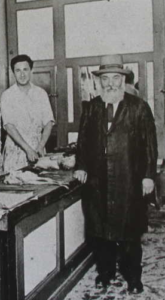 Photo Caption: Rabbi Solomon Rubin, in a kosher butcher shop in Stamford, CT c.1925, Credit: Richard Rubin