Rabbi Shmuel Yitzchok Liebb

שמואל יצחק ב"ר זבולן
Rav, Beth Medrash Hagadol of Baltimore
Date of Death: Wed. December 25, 1940 - Kislev 25 5701
Chanukah
Anyone with biographical information is asked to please send it in.
See CONTACT page for details. Thank you.
Cemetery:
Rosedale Cemeteries - Rosedale (Baltimore)
Directions to Kever: Rosedale Cemeteries is located in Rosedale, Maryland. Rosedale is located about 5 minutes northeast of Baltimore, Location: Beth Hamedrosh Hagodol Congregation Cemetery. Entrance is from Philadelphia Road. Large ohel.
Biographical Notes: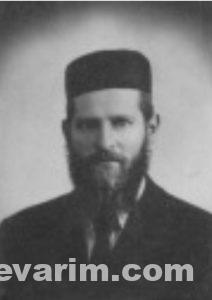 Photo Caption: Rabbi Shmuel Yitzchok Liebb, Credit: Needed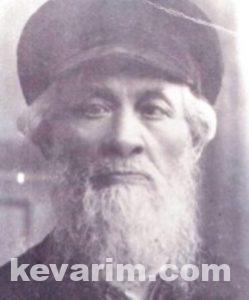 Photo Credit: Rav Shlomo Elyashiv (d. 1926), Baal HaLeshem, Credit: N/N
Nate: The Leshem was Rav Leibbb's uncle.
« Previous: Rabbi Mordechai Klatchko
Next: Rabbi Yaakov Aryeh Colton »