Rabbi Sigmund Drechsler

שמעיה ב"ר יצחק
Rav, Congregation Bnai Jeshurun, Cleveland, Ohio
Date of Death: Fri. February 28, 1908 - Adar I 26 5668

Anyone with biographical information is asked to please send it in.
See CONTACT page for details. Thank you.
Cemetery:
Glenville Cemetery - Cleveland
Directions to Kever: Glenville Cemetery is located in Cleveland, Ohio. Location: Section: C, Row: 18, Grave: 6. Note: The Rav had a son who also went by Sigmund d. 1912 who is buried in the same cemetery.
Name Listed on Cemetery Database: Rabbi Sigmund Drechsler
Biographical Notes: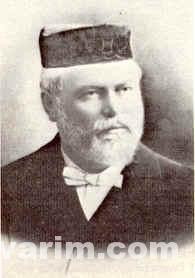 Photo Caption: Rabbi Sigmund Drechsler, Credit: Bnai Jeshurun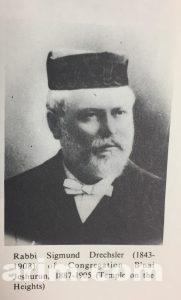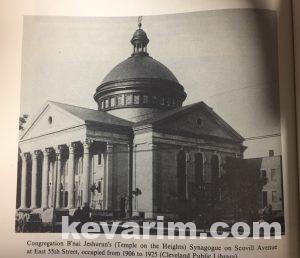 Source: History Of The Jews Of Cleveland, Gartner


Source: Listed 
Bio Information: 
The Rav who was the first and only Orthodox rabbi at Bnai Jeshurun in Cleveland was a native of Hungary. He was educated in the yeshivos of Hungary and at the Orthodox ("Hildesheimer") rabbinical seminary in Berlin.
« Previous: Rabbi Ephraim Shneur
Next: Rabbi Moshe Harrison »