Rabbi Tzvi Aryeh Levi

צבי אריה ב"ר שמואל
Rosh Yeshiva, Yeshiva Rechovos, East New York, Brooklyn
Date of Death: Tue. December 1, 1936 -

Anyone with biographical information is asked to please send it in.
See CONTACT page for details. Thank you.
Cemetery:
Mount Zion Cemetery - Queens
Directions to Kever: Mount Zion Cemetery in Queens maintains computerized records and will provide a detailed location map upon request. Location: Path: 10L, Gate: 13, Society: DERHITCHEN
Name Listed on Cemetery Database: LEVI, HARRIS L
Biographical Notes: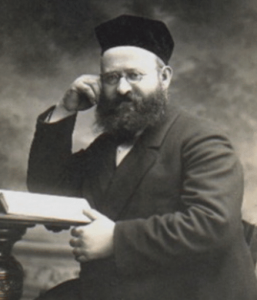 Photo Caption: Rabbi Tzvi Aryeh Levi, Credit: Needed
Initiation Credit: Yitzchok Shteirman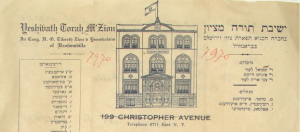 Credit: MCA
Bio Information:
Originally arriving on these shores from Eretz Yisroel as the Shadar for both Bikur Colim Hospital and Yeshiva Etz Chaim, two of Jerusalem most iconic institution, Rav Levi settled in Brooklyn. He went on to establish three  Yeshivos: Yeshiva Torah Mitzion on Stone Avenue in Brownsville, Yeshiva Rechovos in East New York, and Yeshiva Machane Shmuel in Borough Park.
« Previous: Rabbi Azriel Nehemiah Flax
Next: Rabbi Avroham Shlomo Augustus »