Rabbi Yaakov Gershon Shain

יעקב גרשון ב"ר שמשון
Rav, Congregation Anshi Sfard, Winthrop, Massachusetts
Date of Death: Fri. April 28, 1950 - Iyar 11 5710

Anyone with biographical information is asked to please send it in.
See CONTACT page for details. Thank you.
Cemetery:
Anshe Sfard Cemetery - Danvers (Lynn)
Directions to Kever: The Anshe Sfard Cemetery, also known as Anshai Sfard or Anshai Sfard of Lynn is located in Danvers, Massachusetts and is managed by John M. Ross and Son, Inc . There are many cemeteries at this location each independently owned and managed. Always check the signs for the correct location.
Name Listed on Cemetery Database: Shain
Biographical Notes: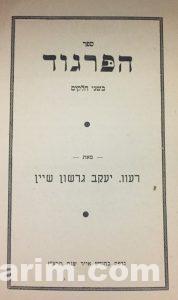 Credit: Institute For Judaic Culture and History (IFJCAH)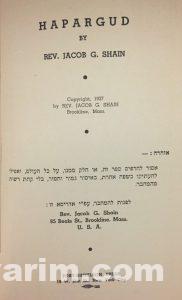 Credit: Institute For Judaic Culture and History (IFJCAH)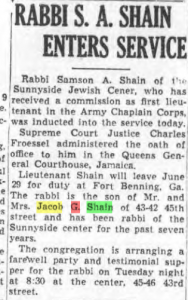 Source: Needed 
« Previous: Rabbi Chaim Rezitz
Next: Rabbi Reuvain Rivkin »