Rabbi Yaakov Moshe Kulefsky

יעקב משה ב"ר רפאל ניסן שלמה
Rosh Yeshiva, Ner Yisroel, Baltimore, Maryland
Date of Death: Thu. November 30, 2000 - Kislev 3 5761

Anyone with biographical information is asked to please send it in.
See CONTACT page for details. Thank you.
Cemetery:
Rosedale Cemeteries - Rosedale (Baltimore)
Directions to Kever: Rosedale Cemeteries is located in Rosedale, Maryland. Rosedale is located about 5 minutes northeast of Baltimore, Location: Aguda section right across from the Shomrei Mishmeres sections.
Biographical Notes: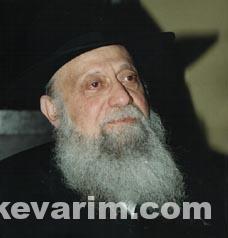 Photo Caption: Rav Yaakov Moshe Kulefsky, Rosh Yeshiva, Ner Yisroel  Baltimore, Credit: Ari Koretzky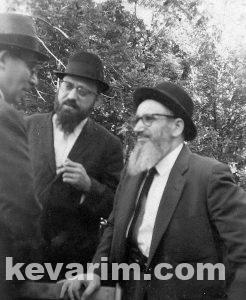 Photo Caption: Rav Kulefsky along with Rav Dovid Kronglas, Credit: Needed 
« Previous: Rebbe Gershon Hager
Next: Rabbi Michael Eliezer Forshlager »