Rabbi Yechiel Dov Shapiro

יחיאל דוב ב"ר אפרים משה
R"M, Yeshiva Rabbeinu Yitzchok Elchonon (RIETS)
Date of Death: Sat. November 10, 1917 - Cheshvan 25 5678

Anyone with biographical information is asked to please send it in.
See CONTACT page for details. Thank you.
Cemetery:
Union Field Cemetery - Queens
Directions to Kever: Union Field Cemetery in Queens maintains computerized records and will provide a detailed location map upon request. Location: Path 69, pyramid shape marker, look for the Jacob Shapiro marker.
Biographical Notes: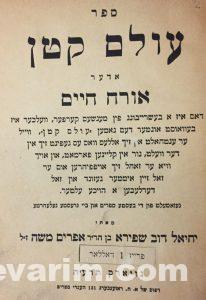 Credit: Institute For Judaic Culture and History (IFJCAH)
« Previous: Rabbi Nosson Meltzer
Next: Rabbi Yitzchok Eliezer Benkovitz »