Rabbi Yehuda Michel Zeleznick

יהודה מיכל ב"ר בצלאל
Rav, Deadwood, South Dakota
Date of Death: Sat. March 25, 1933 - Adar 27 5693

Anyone with biographical information is asked to please send it in.
See CONTACT page for details. Thank you.
Cemetery:
Waldheim Cemetery - Chicago
Directions to Kever: Waldheim Cemetery in Chicago maintains computerized records and will provided a detailed location map upon request. Location: Gate #11 - Mishna Gemorra
Name Listed on Cemetery Database: Name listed on marker: Rabbi U. M. Zeleznick
Biographical Notes: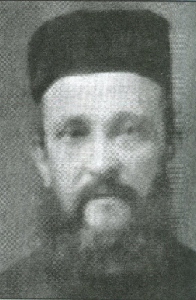 Photo Caption: Rabbi Uda Michele Zeleznick, Credit: Chicago Rabbis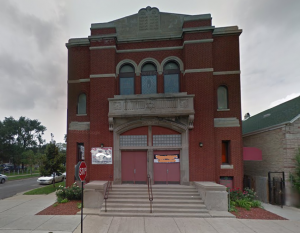 Photo Caption: Congregation Ohel Yaakov as it stands today at 1448 S Homan Ave in Chicago, Credit: Google
Bio Information: 
Rav Zeleznick, originally from Kovna was ordained by Rav Yitzchok Elchanon Spector. After just a few short years in Deadwood the Rav moved to Chicago where he ministered at Congregation Ohel Yaakov Anshei Kovna for close to 23 years. Rav Dov Ber Swirsky (d. 1964) served at Ohel Yaakov as well.
« Previous: Rabbi Avigdor Schiffer
Next: Rabbi Tzvi Hirsh Drexler »