Rabbi Yehuda Tzvi Heimowitz

יהודה צבי ב"ר
Secretary, Yeshivas Ahavas Torah, Bronx, New York
Date of Death: Sat. March 23, 1974 -

Anyone with biographical information is asked to please send it in.
See CONTACT page for details. Thank you.
Directions to Kever: Jennings Avenue was deep into the East Bronx. I believe this yeshiva later moved to St. Lawrence ave. That was closer to Parkchester. I believe at this point it was headed up by the famous Rabbi Ephraim Oshry. It may be that this yeshiva later merged with Rabbi Gorelik's Zichron Moshe. The later school was already in the West Bronx, a much better neighborhood, at the time. If you find more information please let me know.

Biographical Notes:

Photo Caption: Yeshivas Ahavas Torah located at 806 Jennings Avenue, Bronx, New York,  c.1940, Credit: NYC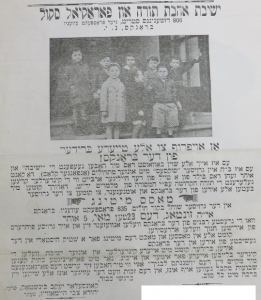 Credit: MCA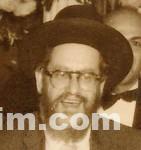 Photo Caption: Rabbi Yehuda Tzvi Heimowitz, Credit: Needed 
« Previous: Rebbe Pinchos Dovid Horowitz
Next: Rabbi Avroham Aaron Shatzkes »