Rabbi Yitzchok Schmidman

Rosh Yeshiva, Yeshivas Torahs Chaim East New York
Date of Death: Fri. March 4, 2022 -

Anyone with biographical information is asked to please send it in.
See CONTACT page for details. Thank you.
Cemetery:
Har HaMenuchos - Jerusalem
Directions to Kever: Har HaMenuchos Cemetery - Jerusalem, Israel. Location: Section: Needed
Biographical Notes:
Bio Information:
Yeshiva Toras Chaim was founded in 1936 in the East New York section of Brooklyn by Rabbi Isaac Schmisman. Among it fore famous students were Rav Aaron Schecter of Chaim Berlin and Rav Shlomo Freifeld of Sha'ar Yoshev. Rav Binyamin Kamenetzky tought there for many year. The Yeshiva eventually relocated to Hewlett and was renamed Yeshiva Toras Chaim Bais Binyamin of South Shore. Another noted rebbe was, Rabbi Avroham Yehuda Kaplan, (his daughter Shelia married Rav Reuvain Feinstein).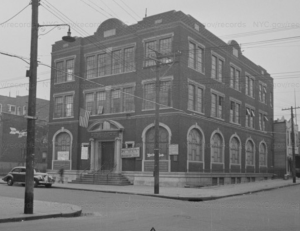 Photo Caption: Yeshiva Toras Chaim, 619 Belmont Ave, East New York, Brooklyn c.1940, Credit: Needed


Photo Caption: The building as it stands today d. 2021, Credit: Google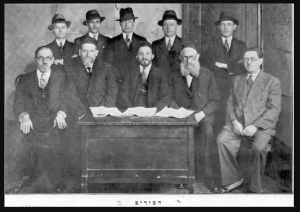 Photo Caption: 1936 Rabbinacal Staff, Rabbi Schmidman is seated at the center of the table, Credit: Needed / Zevi Isseroff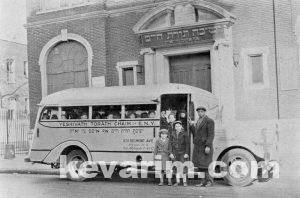 Photo Caption: c.1936, Credit: Needed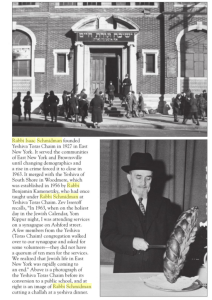 Credit / Source: Needed 
« Previous: Rabbi Yisroel Meir Levitt
Next: Rabbi Shmuel Leib Yallow »