Rabbi Yitzchok Sodden

יצחק ב"ר קלונימוס
Rav, Congregation Ohav Shalom, Brooklyn, NY
Date of Death: Wed. October 28, 1981 - Tishrei 30 5742
Rosh Chodesh
Anyone with biographical information is asked to please send it in.
See CONTACT page for details. Thank you.
Cemetery:
Mount Lebanon Cemetery - Queens
Directions to Kever: Mount Lebanon Cemetery in Queens maintains computerized records and will provide a detailed location map upon request. Location: Block: E, Section: 2, Line: 23, Grave: 19, Society: Ponewiesch, along Herzl Avenue 
Name Listed on Cemetery Database: SODDEN, ISAAC
Biographical Notes: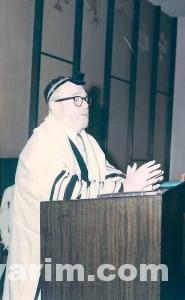 Photo Caption: Rav Yitzchok Sodden, Credit: AF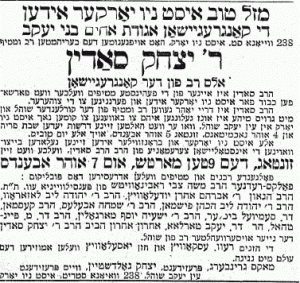 Source: The Jewish Morning Journal, March 6, 1919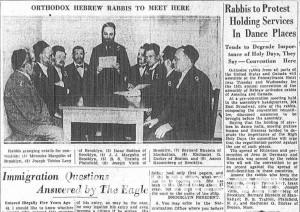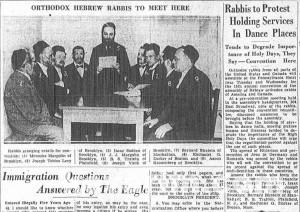 Photo Caption: Rav Yitzchok Sodden at a Knesseth HaRabonim meeting, Source: Brooklyn Eagle, 1932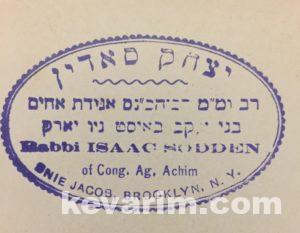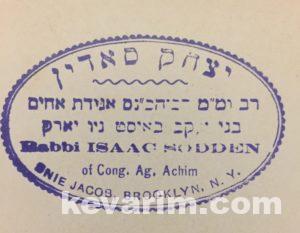 Photo Caption: The Rav's stamp, Credit: IFJCAH
Bio Information:
The Rav who authored a number of seforim (books) rabbinated for a number of years in Worcester, Massachusetts.
« Previous: Rabbi Yosef Eliyahu Fried
Next: Rabbi Nachum Bell »