Rabbi Yona Ephraim Pessin

יונה אפרים ב"ר אברהם אהרן
Rav, Congregation Gemilath Chasodim Anshei Motteles, Williamsburg, Brooklyn
Date of Death: Sat. December 31, 1949 - Teves 12 5710

Anyone with biographical information is asked to please send it in.
See CONTACT page for details. Thank you.
Cemetery:
Mount Hebron Cemetery Main Street - Queens
Directions to Kever: Mount Hebron Cemetery in Flushing, Queens maintains computerized records and will provided a detailed location map upon request. Location: Block: 12, Section: D, Reference: 6, Line: 7, Grave: 10, Society: BNEI ABR ANSHE URETSCHE.
Name Listed on Cemetery Database: PESSIN, EPHRAIMA
Biographical Notes: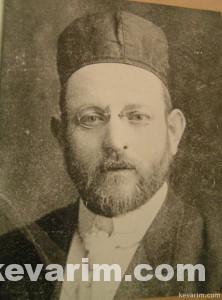 Photo Caption: Reverend Ephriam Pessin, Credit: Joshua Fogel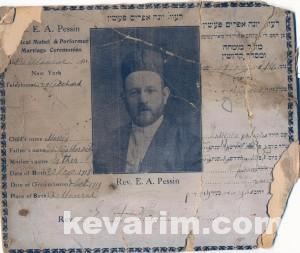 Photo Caption: Reverend Ephriam Pessin, Credit: Joshua Fogel