יעקב יוסף ב"ר דוב
Chief Rabbi, Agudath HaKehilos, New York City
Date of Death: Tue. July 29, 1902 - Tammuz 24 5662


Photo Caption: Chief Rabbi Yaakov Yosef Joseph, Credit: VirtualJudaica.com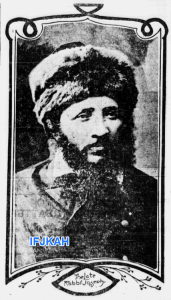 Photo Caption: Chief Rabbi Yaakov Yosef Joseph, Credit: IFJCAH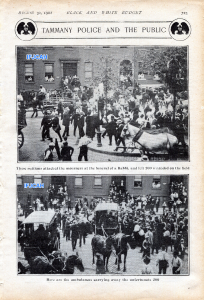 Photo Caption: Police attacking mourners at the Chief Rabbi's funeral, Credit: Institute  For Judaic Culture and History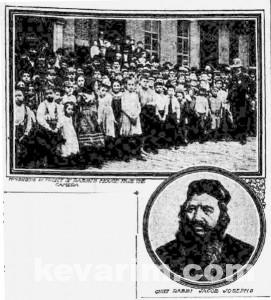 Photo Caption: Mourners at the funeral of Chief Rabbi Yaakov Yosef, Credit: New York Herald, July 30, 1902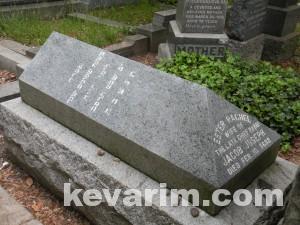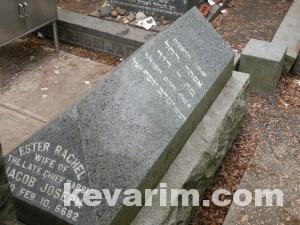 Picture Caption: Kever of Rebbetzin Esther Rachel, d. 1925, wife of Chief Rabbi  Yaakov Yosef Joseph, interred alongside the Chief Rabbi at Union Field.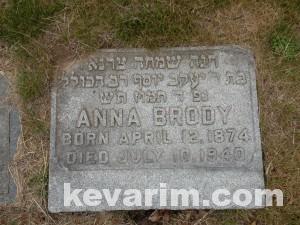 Photo Caption: Kever of Mrs. Chana Anna Brody, d.1940 eldest daughter of Chief Rabbi  Yaakov Yosef Joseph, interred at the New Mount Carmel cemetery in Queens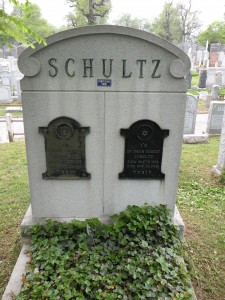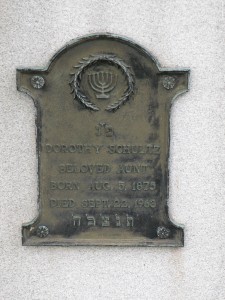 Photo Caption: Kever of Dr. Simon Robert (d. 1929) and Mrs. Nechama Dorothy Schultz. Dr. Schultz was Chief Rabbi  Yaakov Yosef Joseph's son-in-law and personal physician and was present at the time of his passing. His wife Dorthy was the office manager for the Rabbanu Yaakov Yosef  School (RJJ) on the Lower East Side for many years until her passing in 1963.  Like her mother, she was well  known for he philanthropic work. Sadly they left no children.


Photo Caption: Meyer's Hotel, Hoboken, New Jersey. Rav Yaakov Yosef Joseph, Chief Rabbi New York City, stayed there on his first night on these shores after after arriving on shabbos and not disembarking until after nightfall. Credit: Institute For Judaic Culture and History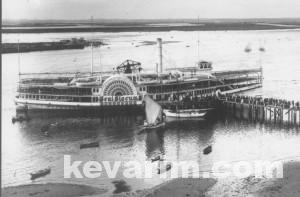 Photo Caption: The PS General Slocum was a passenger steamboat owned by the Knickerbocker Steamship Company. See "Ah Shtikle History" comment number 4 below. Credit: (wikipedia) needed.

Bio Information:
Rebbe Yoel Teitelbaum, the previous Satmar Rebbe would encourage his chassidim to pray at the tzion of the Rav Yaakov Yosef. It is reported that many people have found salvation after visiting the tzion.
Full biography to be posted.
Tags: Chief Rabbi · New York · Queens / L.I., NY · Union Field Cemetery - Queens
אלטר שאל ב"ר ישראל אלימלך
Rav, Beth Medrash HaGadol Anshe Ungaran
Date of Death: Sat. April 11, 1936 - Nissan 19 5696
Chol Hamoed Pesach
Tags: New York · Queens / L.I., NY · Union Field Cemetery - Queens
יעקב דוד ב"ר יהודה
Chief Rabbi, Norfolk, Virginia
Date of Death: Thu. November 6, 1947 - Cheshvan 23 5708

Tags: Chief Rabbi · New York · Queens / L.I., NY · Union Field Cemetery - Queens