Rabbi Yisroel Shlomo Zalman Baurer

ישראל שלמה זלמן ב"ר יחיאל
Chief Rabbi, Wilkes-Barre, Pennsylvania
Date of Death: Mon. August 22, 1949 - Av 27 5709

Anyone with biographical information is asked to please send it in.
See CONTACT page for details. Thank you.
Cemetery:
Dalton Jewish Cemetery - Scranton
Directions to Kever: Dalton Jewish Cemetery which servers both Scranton and Wilkes-Barre, as well as other surrounding communities, is located in Dalton, Pennsylvania. Location: Section: Shomrei Shabbos 
Biographical Notes: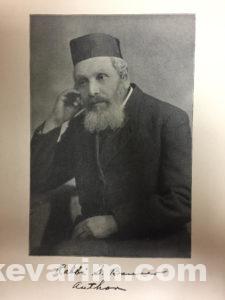 Credit: Institute For Judaic Culture and History IFJCAH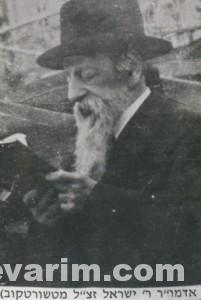 Photo Caption: Rebbe Yisroel Friedman, Chortkover Rebbe, d.1394, Credit: Chasdei Moshe-Kopyczynitz

Bio Information:
Rav Baurer the personal secretary of Rebbe Yisroel Friedman, the Chortkover Rebbe prior to coming to the United States, wrote many seforim and was a member of the Agudas Harabonim.
« Previous: Rebbe Mordechai Menachem Mendel Eiger
Next: Rabbi Aaron Mordechai Ashinski »