Rabbi Aaron Mordechai Ashinski

אהרן מרדכי ב"ר נחמן הלוי
Chief Rabbi, Pittsburgh, Pennsylvania
Date of Death: Tue. March 30, 1954 - Adar II 28 5714

Anyone with biographical information is asked to please send it in.
See CONTACT page for details. Thank you.
Cemetery:
Beth Hamedrash Hagadol-Beth Jacob Cemetery - Pittsburgh
Directions to Kever: Beth Hamedrash Hagadol-Beth Jacob Cemetery is located in McKees Rocks, Pennsylvania. Mckees Rocks is located 15 minutes from Pittsburgh, just across the Ohio River, Location: along the caretakers house.
Biographical Notes: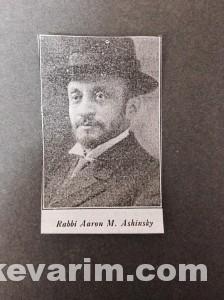 Photo Credit: IFJCAH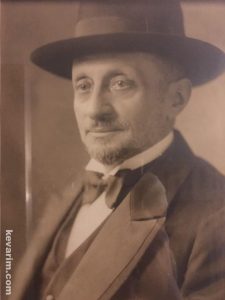 Credit: Edda Weissberg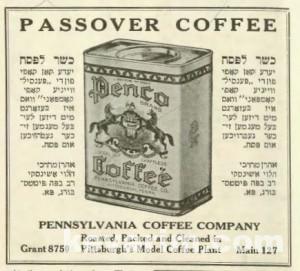 Photo Caption: The Rav's rabbinic certification for Passover coffee Credit: I-velt
Bio Information:
Rav Ashinski served as Rav in Syracuse, NY, Utica, NY, Detroit, MI, and Montreal, Canada before settling in Pittsburgh. In 1922 he moved to Brooklyn, NY where he was appointed Moreh Dasrah of Congregation Beth Shalom (South Fifth Street and Marcy Avenue). Over 5,000 people attended the Rav's inaugural drasha (speech) among them many local politicians. After a lengthily din torah with his former congregants in Pittsburgh, who tried to force the Rav to move back, Rav Ashinski resettled in Pittsburgh. At the time of his passing the Rav was among the senior most Rabbonim in the United States.