Rebbe Yaakov Yisroel Twersky

יעקב ישראל ב"ר שלמה שמואל
Chernobyler Rebbe
Date of Death: Mon. November 14, 1983 - Kislev 8 5744

Anyone with biographical information is asked to please send it in.
See CONTACT page for details. Thank you.
Cemetery:
Beth David Cemetery - Long Island
Directions to Kever: Beth David Cemetery in Elmont, NY maintains computerized records and will provide a detailed location map upon request. Location: Ohel, far-right corner of the cemetery at Madison and Benjamin Avenue.
Biographical Notes: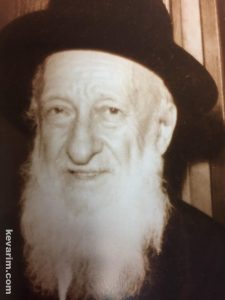 Photo Caption: Chernobyler Rebbe, Credit: Yitz Twersky, KGH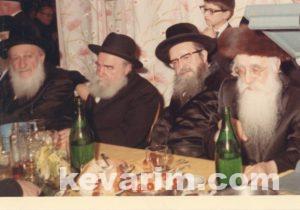 Photo Caption: (L-R) The Rebbe, Rav Moshe Feinstein, Pshemishel Rebbe, Boyaner Rebbe, Credit: Aaron Twersky, North Woodmere
« Previous: Rabbi Asher Lippman Zarchi
Next: Rabbi Moshe Shimon Sivitz »