Rebbe Yisroel Hager

ישראל ב"ר משה
Radawitzer Rebbe of New York City
Date of Death: Wed. October 14, 1942 - Cheshvan 3 5703

Cemetery:
Beth David Cemetery
Directions to Kever: Beth David maintains computerized records and will provided a detailed location map upon request. Along Brandeis Avenue, between Sunset and Autumn Avenue.
Biographical Notes: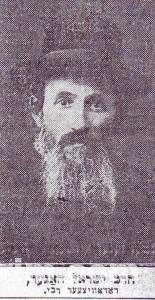 The Rebbe came to the United States in 1912.
It has been over 25 years since the passing of the Rebbe's daughter-in-law and a tombstone has yet to be erected on her gravesite any one with influence is asked to please help out in any way possible.