Rabbi Ben Tzion Schneiersohn

בן ציון ב"ר משה שלום
Rav, Detroit, Michigan
Date of Death: Fri. December 7, 1951 - Kislev 8 Detroit

Anyone with biographical information is asked to please send it in.
See CONTACT page for details. Thank you.
Cemetery:
Congregation Beth Tefilo Cemetery - Ferndale (Detroit)
Directions to Kever: Congregation Beth Tefilo Cemetery, also known as Beth Tefilo Emanuel Synagogue Cemetery, Nusach H'ari Cemetery is located in Ferndale, Michigan. Ferndale is a suburb of Detroit. Location: Needed
Name Listed on Cemetery Database: Name listed on marker: Ben Tzion Schneiersohn
Biographical Notes: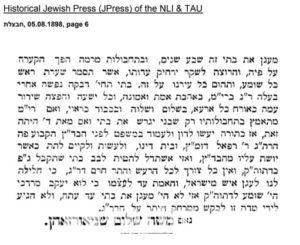 Photo Caption: Letter from Rav Ben Tzion father Rav Moshe Shalom of Safed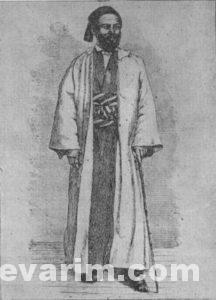 Photo Caption: Rav Chaim Tzvi Schneerson (d. 1881), the Rav's grandfather, Credit: N/N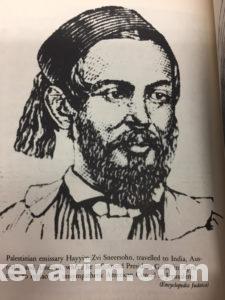 Photo Caption: Scetch of Rav Chaim Tzvi Schneerson upon his arrival to the United States, Credit: IFJCAH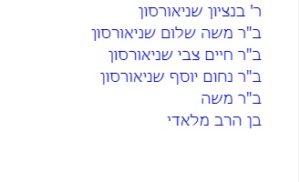 Photo Caption: Rav Ben Tzion's connection to the Ba'al HaTanya (Alter Rebbe)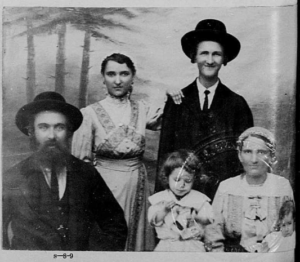 Photo Caption: The family of Rav Ben Tzion's brother Rav Yechiel, who rabbinated in Ohio, Credit: Moreshes Chachmei America. 
« Previous: Rabbi Yisroel Kaplan
Next: Rabbi Yechiel Shneersohn »