Entries Tagged as 'Savannah, GA'
קבר הקדושים ממחנת ההשמדה הנובר גרמניה
Ash remains of 334 Kedoshim
Date of Death: Sat. March 17, 1945 - Nissan 3 5705

The ash remains of 344 Kedoshim who perished at Hannover-Ahlem  Concentration Camp were relocated to the Bonaventure Cemetery in Savannah, Georgia.  The ashes were brought here by  Yechezkel Szcerkowski, whose son Shmuel HY"D was murdered on March 17, 1945 (3 Nisson, 5705). The infamous camp was located 5 miles west of Hannover, Germany and was liberated by the 84th Infantry Division on April 10, 1945. Among those who liberated the camp was Henry Kissinger and Vernon Tott dubbed "the Angel of Ahlem".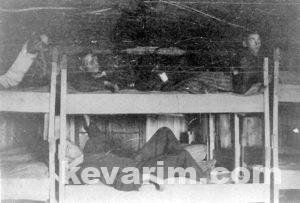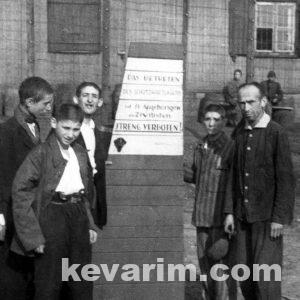 Photo Caption: Survivors of the Hannover Ahlem Concentration Camp, Credit: The Documentary Institute
Tags: Georgia · Holocaust Kadoshim · Savannah, GA
אברהם יצחק ב"ר יהודה יודל
Rav, Bnai Bris Yaakov, Savannah, Georgia
Date of Death: Sun. February 10, 1985 - Shevat 19 5745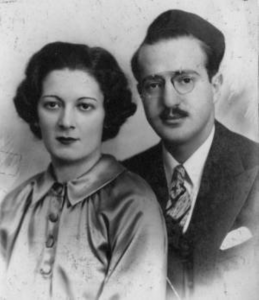 Photo Caption: Rav Rosenberg and his wife Sylvia Rosenberg nee Rabinowitz, daughter of Brownsviller Rebbe. Credit: Needed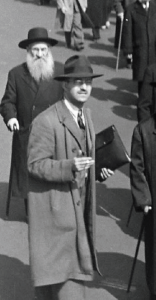 Photo Caption: Rav Rosenberg, Washington, D.C. 1943, Credit: MCA
Bio Information: 
Rabbi Rosenberg was among the over 400 Rabbanim and Admorim who on Erev Yom Kippur, 1943 marched on Washington demanding that the Roosevelt administration help save the Jews of Europe.

Tags: Georgia · Savannah, GA