Entries Tagged as 'Holocaust Kadoshim'
שואה
Ashes of 334 Kedoshim brought over from Hanover, Germany
Date of Death: Sat. March 17, 1945 - Nissan 3 5705

Tags: Georgia · Holocaust Kadoshim · Savannah, GA
ישראל ב"ר יהודה ליב הלוי
Rav, Adas Israel Congregation, Duluth, Minnesota
Date of Death: Sat. April 5, 1924 - Nissan 1 5684
Rosh Chodesh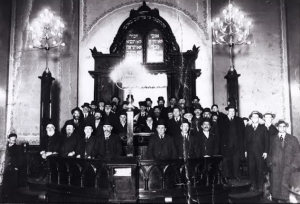 Photo Caption: Group photo at Adas Israel Congregation, Duluth, Minnesota, Credit: Needed


Credit: MCA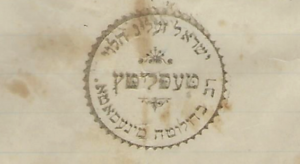 Credit: MCA
Tags: Holocaust Kadoshim · Minnesota
קברי צדיקים במזרח אירופה
Poland, Hungary, Ukraine, Russia, Lithuania est.
Date of Death: Sun. October 27, 2019 -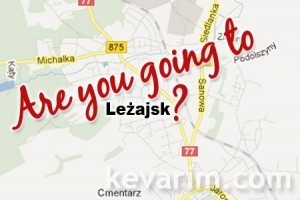 We are trying to put together a similar website for Eastern Europe so if you're planning the trip kindly take pictures wherever you go and send them in. Keep in mind when taking a picture of a tombstone to try and get the full text as well as some surroundings for balance. Also remember to include the location.
Thank you,
Baruch A.

Email:
lizensk12@gmail.com
Baruch@kevarim.com
IFJCAH@gmail.com
Mailing Address:
Institute For Judaic Culture and History
PO Box: 660129
Fresh Meadows, NY 11366
Tags: General · Holocaust Kadoshim · Pictures
Warsaw, Poland
Date of Death: Fri. November 15, 1940 -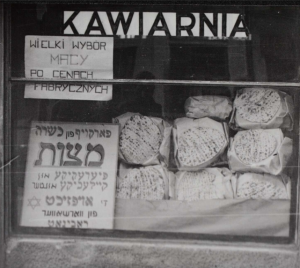 Photo Caption: Matzah Retailer in the Warsaw Ghetto, Credit: MCA
Note: Please help us identify the location and setting of this picture. In addition, regarding the identification of the shop's proprietor. 
Tags: Holocaust Kadoshim · Pesach - Passover