Entries Tagged as 'Worcester, MA'
חיים יעקב ב"ר זאב וואלף
Chief Rabbi, Worcester, Massachusetts
Date of Death: Sat. December 10, 1938 - Kislev 17 5699

Rav Silver was a founding member of the Agudath Harabonim.
Tags: Chief Rabbi · Massachusetts · Worcester, MA
מרדכי יעקב ב"ר ראובן
Rosh Bais Din, Vaad Harobonim of Massachusetts
Date of Death: Wed. December 3, 2014 - Kislev 19 5735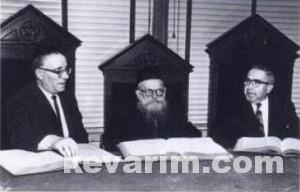 Photo Caption: Rabbi Mordecai Yaakov Golinkin (C), Credit: Needed
Bio Information: 
Prior to his arrive to the United States Rabbi Mordecai Yaakov Golinkin server various communities in Eastern Europe, among them Ryzhany (a suburb of Zhitomir, Ukraine) and Dokshitz (Belarus). During the 1930's he was in Danzig and managed to escape as the Nazi's were closing that city. Upon his arrival to these shores he settled in Worcester, MA where he was soon considered the cities chief rabbi.
Tags: Massachusetts · Worcester, MA
יחיאל דוב ב"ר שלומה יצחק
Rav, Worcester, Massachusetts
Date of Death: Thu. January 7, 1932 - Teves 28 5692

Tags: Massachusetts · Worcester, MA
יצחק אייזיק ב"ר שניאור זלמן הכהן
Rav, Worcester, Massachusetts
Date of Death: Thu. March 5, 1931 - Adar 16 5691

Tags: Massachusetts · Worcester, MA
זרח ב"ר מנחם נחום הלוי
Rav, Congregation Bnai Yaakov, Worcester, Massachusetts
Date of Death: Thu. September 7, 1944 - Elul 19 5704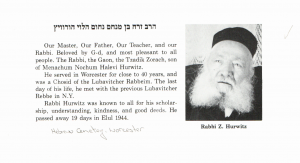 Source: Chachmei Yisroel of New England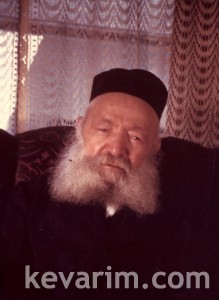 Photo Caption: Rabbi Zorach Hurwitz, Credit: IFJCAH
Tags: Massachusetts · Worcester, MA