Entries Tagged as 'Grove Street Cemeteries'
משה צבי ב"ר אברהם משה
Rav, Newark, New Jersey
Date of Death: Sun. February 7, 1915 - Shevat 23 5675

Tags: Grove Street Cemeteries · New Jersey · Newark, NJ
דוד ב"ר אברהם
Rav, Congregation Anshei Russia, Newark, New Jersey
Date of Death: Sun. January 20, 1946 - Shevat 18 5706

Tags: Grove Street Cemeteries · New Jersey · Newark, NJ
אהרן ב"ר משה ישראל
Rav, Newark, New Jersey
Date of Death: Mon. March 17, 1924 - Adar II 12 5684

Tags: Grove Street Cemeteries · New Jersey · Newark, NJ
חנוך זונדיל ב"ר שלום הלוי
Rav, Adas Yisroel U'Mishnayos, Newark, New Jersey
Date of Death: Tue. August 16, 1949 - Av 21 5709

Tags: Grove Street Cemeteries · New Jersey · Newark, NJ
אלטר חיים צדוק ב"ר אליהו
Rav, Congregation Anshe Romania, Newark, New Jersey
Date of Death: Mon. March 29, 1920 - Nissan 10 5680

Tags: Grove Street Cemeteries · New Jersey · Newark, NJ
חיים ב"ר נחמן הכהן
Rav, Congregation Anschei Roumania Keidushas Leivy, Newark NJ - Newarker Rebbe
Date of Death: Sun. January 30, 1921 - Shvat 21 5681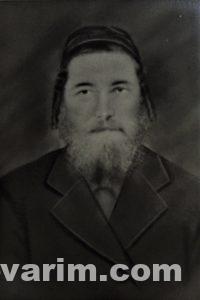 Photo Caption: Rebbe Chaim Kahana, Newarker Rebbe, Credit: Sheldon Kahan, Monsey, NY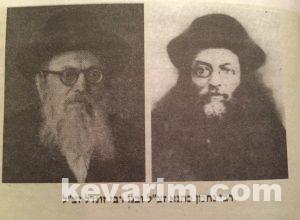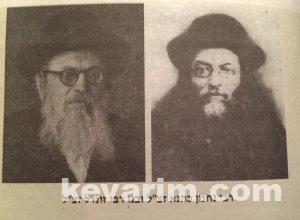 Photo Caption: The Rebbe's father and brother, Credit: MCA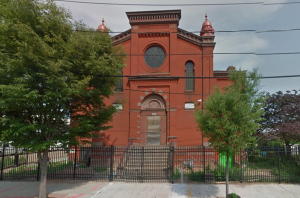 Photo Caption: The Congregation Anschei Roumania Keidushas Leivy building on Prince Street in Newark, NJ as it stands today, Credit: Google Maps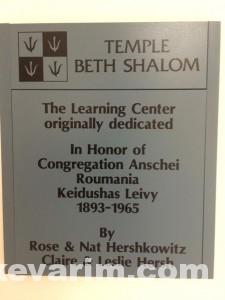 Photo Caption: Memorial plaque dedicated to  Congregation Anschei Roumania Keidushas Leivy, Credit: Matthew G. Halpern, Livingston, NJ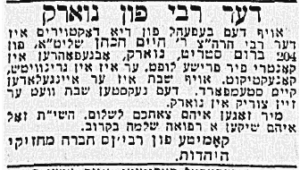 Photo Credit: Moreshes Chachmei America's Archives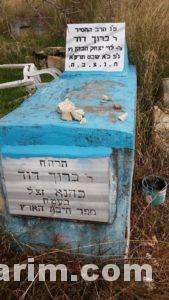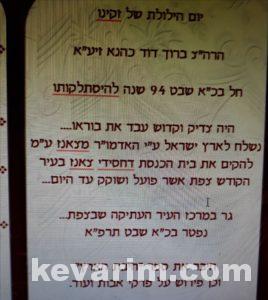 Photo Caption: The Rebbe's grandfather, Rebbe Baruch Dovid buried in the old cemetery in Tzfas, Credit: IFJCAH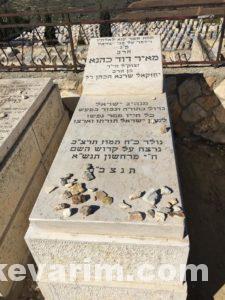 Photo Caption: Kever of Rav Meir David Kahane HY"D on Har HaMenuchos. The Rebbe was Rav Meir's uncle. 
Tags: Grove Street Cemeteries · New Jersey · Newark, NJ
חיים ב"ר יעקב
Congregation Tiferes Zion, Newark, NJ
Date of Death: Thu. August 18, 1949 - Av 23 5709

The Rav was born in the town of Kobrin (a suburb of Grodno), his father who was of chasidic descent sent him to study at the yeshiva Lomsha and thereafter in Slabodka where he was considered a prize student of Rabbi Moshe Mordechai Epstein.
The Rav was ordained by the leading Rabbanim of the generation among them Rav Yosef Zundel Salant and Rav Meir Atlas of Kobrin. After serving in various communities in Eastern Europe, Rav Glotzer settled in Newark, NJ. He soon joined the ranks of the Agudath Harabonim, Agudath Harabonim of New Jersey, and the Vaad Harabonim of Newark. The Rav was also a founding member of Yeshiva Tomchei Timmen Lubavitch of Newark.
Rav Glotzer safer (book) titled Pri Chaim remains in manuscript form.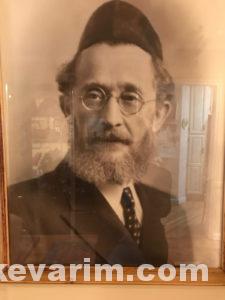 Photo Caption: Rabbi Chaim Glatzer, Credit: Moreshes Chachmei America 
Tags: Grove Street Cemeteries · New Jersey · Newark, NJ