יעקב ב"ר אריה מאיר
Rav, Pittsburgh, Pennsylvania
Date of Death: Tue. January 22, 1974 - Teves 24 5734

Tags: Pennsylvania · Pittsburgh, PA
בנימין ב"ר ישראל מאיר
Rav, Pittsburgh, Pennsylvania
Date of Death: Mon. September 11, 1922 - Elul 18 5682

Tags: Pennsylvania · Pittsburgh, PA
אריה ליב ב"ר אברהם משה
Rav, Lake Placid, New York
Date of Death: Tue. February 8, 1944 - Shevat 14 5704

Tags: Pennsylvania · Pittsburgh, PA
אברהם אליהו ב"ר משה
Rav, Sopotskin, Belarus
Date of Death: Sun. June 22, 1919 - Sivan 24 5679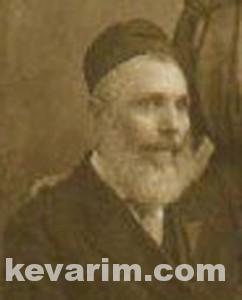 Photo Caption: Pittsburgh c. 1917, Credit: Lisa Grayson, Chicago, Illinois
Bio Information:
The Rav arrived in Pittsburgh in 1903 where he taught students in the local Chedar (elementary school). Members of his immediate family, parents, uncle, and siblings came to the US in the 1800s, and changed their name to Fink from Maruches after they arrived.

Tags: Pennsylvania · Pittsburgh, PA
יוסף ליב ב"ר משה חיים
Rav, Bais Medrash Hagadol, Pittsburgh, PA
Date of Death: Fri. August 22, 1952 - Elul 1 5712
Rosh Chodesh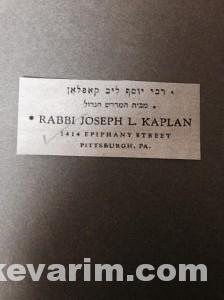 Photo Caption: The Rav's letterhead, Credit: VirtulaJudaica.com reference library 
Tags: Pennsylvania · Pittsburgh, PA
אהרן מרדכי ב"ר נחמן הלוי
Chief Rabbi, Pittsburgh, Pennsylvania
Date of Death: Tue. March 30, 1954 - Adar II 28 5714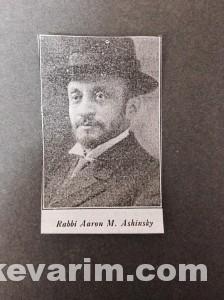 Photo Credit: IFJCAH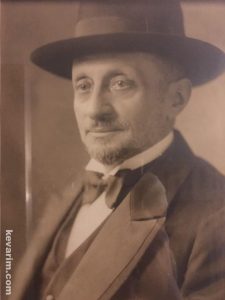 Credit: Edda Weissberg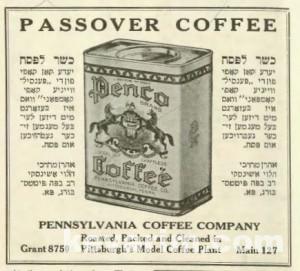 Photo Caption: The Rav's rabbinic certification for Passover coffee Credit: I-velt
Bio Information:
Rav Ashinski served as Rav in Syracuse, NY, Utica, NY, Detroit, MI, and Montreal, Canada before settling in Pittsburgh. In 1922 he moved to Brooklyn, NY where he was appointed Moreh Dasrah of Congregation Beth Shalom (South Fifth Street and Marcy Avenue). Over 5,000 people attended the Rav's inaugural drasha (speech) among them many local politicians. After a lengthily din torah with his former congregants in Pittsburgh, who tried to force the Rav to move back, Rav Ashinski resettled in Pittsburgh. At the time of his passing the Rav was among the senior most Rabbonim in the United States.
Tags: Chief Rabbi · Pennsylvania · Pittsburgh, PA