Rabbi Avroham Eliyahu Fink

אברהם אליהו ב"ר משה
Rav, Sopotskin, Belarus
Date of Death: Sun. June 22, 1919 - Sivan 24 5679

Anyone with biographical information is asked to please send it in.
See CONTACT page for details. Thank you.
Cemetery:
Beth Hamedrash Hagadol-Beth Jacob Cemetery - Pittsburgh
Directions to Kever: Beth Hamedrash Hagadol-Beth Jacob Cemetery is located in McKees Rocks, Pennsylvania. Mckees Rocks is located 15 minutes from Pittsburgh, just across the Ohio River, Location: Near the caretaker's house, two plots away from Rabbi A. Ashinsky
Name Listed on Cemetery Database: A. E. Fink
Biographical Notes: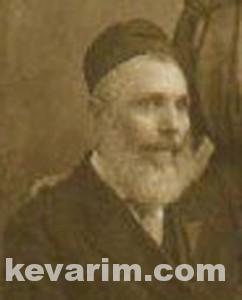 Photo Caption: Pittsburgh c. 1917, Credit: Lisa Grayson, Chicago, Illinois
Bio Information:
The Rav arrived in Pittsburgh in 1903 where he taught students in the local Chedar (elementary school). Members of his immediate family, parents, uncle, and siblings came to the US in the 1800s, and changed their name to Fink from Maruches after they arrived.