קבר הקדושים ממחנת ההשמדה חלמנה-במאנסי
Date of Death: Wed. January 17, 1945 - Nissan 3 5705

At the very minimum, 152,000 people were murdered at Chelmno, HY"D, which would make it the fifth most deadly extermination camp, after Sobibor, Belzec, Treblinka, and Auschwitz. The Red Army captured the town of Chełmno on January 17, 1945. By then, the Germans Y"S had already destroyed evidence of the camp's existence, leaving no prisoners behind. One of the camp survivors, who was fifteen years old at the time, testified that only three Jewish males had escaped successfully.
How the remains arrived in Monsey, New York is unclear. Recently a new marker was erected in honor of those buried there.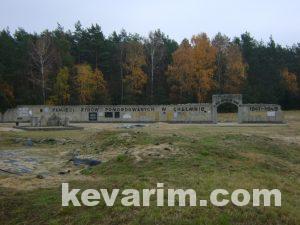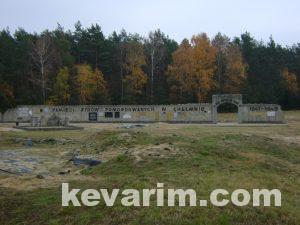 Photo Caption: What remained of the Chelmno Extermination Camp, Credit: N/N
Tags: General · Holocaust Kadoshim · Monsey / New Square, NY · New York
קבר הקדושים ממחנת ההשמדה הנובר גרמניה
Ash remains of 334 Kedoshim
Date of Death: Sat. March 17, 1945 - Nissan 3 5705

The ash remains of 344 Kedoshim who perished at Hannover-Ahlem  Concentration Camp were relocated to the Bonaventure Cemetery in Savannah, Georgia.  The ashes were brought here by  Yechezkel Szcerkowski, whose son Shmuel HY"D was murdered on March 17, 1945 (3 Nisson, 5705). The infamous camp was located 5 miles west of Hannover, Germany and was liberated by the 84th Infantry Division on April 10, 1945. Among those who liberated the camp was Henry Kissinger and Vernon Tott dubbed "the Angel of Ahlem".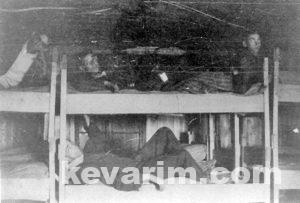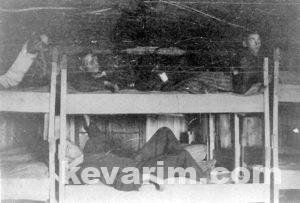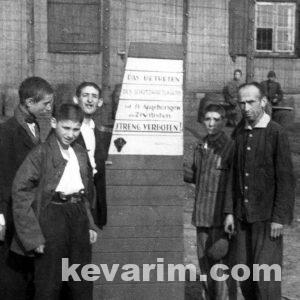 Photo Caption: Survivors of the Hannover Ahlem Concentration Camp, Credit: The Documentary Institute
Tags: Georgia · Holocaust Kadoshim · Savannah, GA