Rabbi Avigdor Gildingorin

אבגדור ב"ר יהודה ליב הלוי
Polonne Rav of the Bronx, New York City
Date of Death: Mon. February 17, 1947 - Shevat 27 5707

Anyone with biographical information is asked to please send it in.
See CONTACT page for details. Thank you.
Cemetery:
Beth David Cemetery - Long Island
Directions to Kever: Beth David Cemetery on Long Island maintains computerized records and will provided a detailed location map upon request.
Name Listed on Cemetery Database: Name listed on marker: Rabbi Avigdor Gildingorin
Biographical Notes:
The Rav served at the Congregation Beth Halevy of the West Side on Nelson Avenue in the Bronx.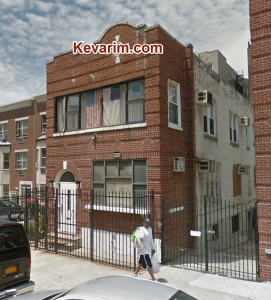 Photo Caption: Congregation Beth Halevy as it stands today: Credit: Google 
« Previous: Rabbi Dovid Ginsberg
Next: Rabbi Raphael Zalman Levine »