Rabbi Avigdor Schiffer

אביגדור ב"ר יחיאל יהודה
Rav, First Independent Hebrew Congregation Ahavas Yisroel of Jamaica, Queens
Date of Death: Sat. February 11, 1939 - Shevat 22 5699

Anyone with biographical information is asked to please send it in.
See CONTACT page for details. Thank you.
Cemetery:
Old Montefiore Cemetery - Queens
Directions to Kever: Old Montefiore Cemetery in Queens maintains computerized records and will provide a detailed location map upon request. Location: Gate: 603/N, Block: 4, Row: 0006R, Society Name: FIRST INDEPENDENT HEBREW CONG, along Ezra Avenue, see map below
Name Listed on Cemetery Database: SCHIFFER, VICTOR
Biographical Notes: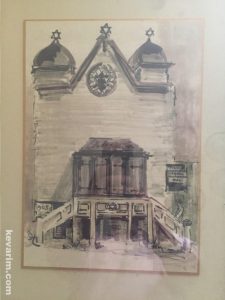 Photo Caption: Original painting of First Independent Hebrew Congregation Ahavas Yisroel given as a wedding gift to Mr. Yitzchok Isaac (Irving) Weiss as a weddinging gift, Credit: Nachum Sherman, Kew Gardens Hill.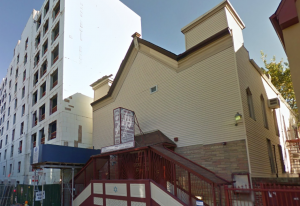 Photo Caption: The First Independent Hebrew, Congregation Ahavas Israel as it stands today, Credit: Google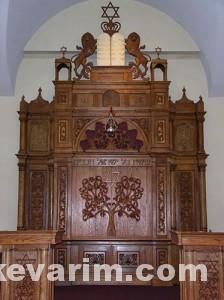 Photo Caption: The original Aron Kodesh (Holy Ark) as it stands today at Temple Chaverim in Plainview, Long Island. Credit: Lee Weissman