Rabbi Avroham Eliezer Alperstein

אברהם אליעזר ב"ר ישעיה
Rosh Yeshiva, Yeshivas Rabbeinu Yitzchok Elchonon (RIETS)
Date of Death: Mon. January 29, 1917 - Shevat 5 5677

Anyone with biographical information is asked to please send it in.
See CONTACT page for details. Thank you.
Cemetery:
Mount Judah Cemetery - Ridgewood (Queens)
Directions to Kever: Mount Judah Cemetery in Ridgewood, Queens maintains computerized records and will provide a detailed location map upon request. Location: Enter cemetery at Section One, go right on Machpela Avenue, ohel at the top of the hill on the right side. Key is located at the office across the street.
Name Listed on Cemetery Database: ALPERSTEIN, ABRAHAM L.
Biographical Notes:
Bio Information: 
Rav Alperstein was a founding member of the Agudath HaRabonim. His commentary on Talmud Yerushalmi Masechet Bikkuri, was the first safer (book) on Talmud Yerushalmi to be published in the United States.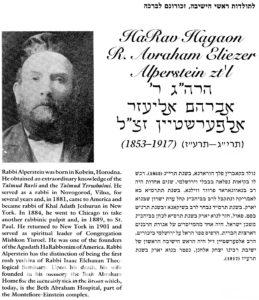 Credit: Yeshiva University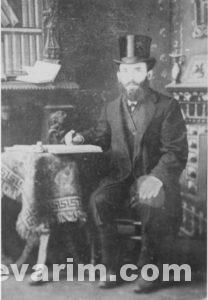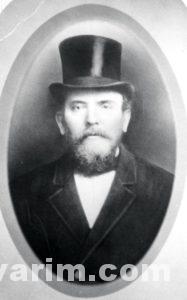 Credit: Institute For Judaic Culture & History (IFJCAH)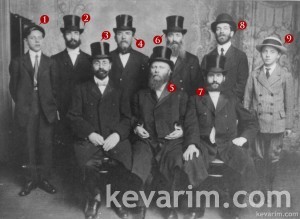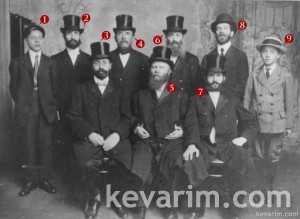 Photo Caption: Delegation of Rabbonim To Washington, DC c.1912, Credit: Needed
Pictured are: 1. Unknown child, 2. Rav Yitzchok Siegel, Bayonne, NJ, 3. Rav Yosef Dov Glushak, Newark, New Jersey, 4. Rav Avroham Alperstein, New York City, 5. Rav Gedaliah Silverstone, Washington, DC, 6. Rav Dovid Ginsburg, Wilkes-Barre, PA, 7. Rav Eliezer Silver, Harrisburg, PA, 8. Rav Yaakov Redelheim, New York City, 9. Unknown child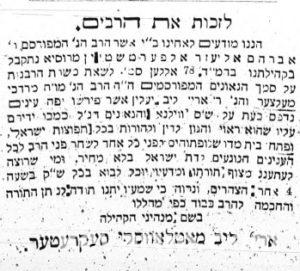 Source: Yiddish Gezestun (Rabbi Kasriel Tzvi Sarasohn), July 22, 1881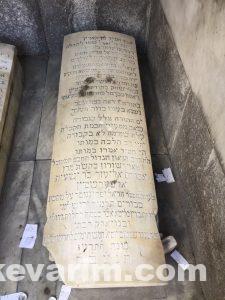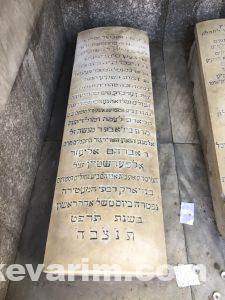 Photo Caption: Actual tombstones, Credit: Shmuel Amsel, Brooklyn, NY 
« Previous: Rebbe Eliezer Chaim Rabinowitz
Next: Rabbi Avroham Yitzchok Shuchatowitz »