Rabbi Avroham Yitzchok Shuchatowitz

אברהם יצחק ב"ר דוד
Rav, Bias Medrash HaGadol of the Bronx
Date of Death: Wed. September 18, 1946 - Elul 23 5706

Anyone with biographical information is asked to please send it in.
See CONTACT page for details. Thank you.
Cemetery:
Mount Judah Cemetery - Queens
Directions to Kever: Mount Judah Cemetery in Queens maintains computerized records and will provided a detailed location map upon request. Section: 5:5, Corner of Jefferson and Washington Avenue. Along the path toward the highway on the right side
Biographical Notes: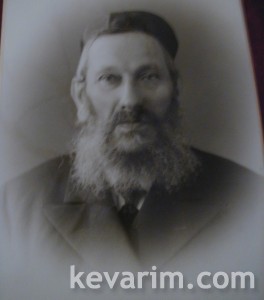 Photo Caption: Rabbi Avroham Yitzchok Shuchatowitz, Credit: Debbie Harris
Bio Information:
In his Will, the Rav Shuchatowitz requested that one immerse in a mikvah (ritual bath) prior to praying at his grave-site.