Rabbi Avroham Moshe Shershevsky

אברהם משה ב"ר חיים שמואל
Chief Rabbi, Portland, Maine
Date of Death: Thu. June 2, 1927 - Sivan 2 5687

Anyone with biographical information is asked to please send it in.
See CONTACT page for details. Thank you.
Cemetery:
Woburn Jewish Cemeteries - Woburn, MA
Directions to Kever: Woburn Jewish Cemeteries in Woburn, MA maintains computerized records and will provide a detailed location map upon request. Location: Section: Anshe Poland
Name Listed on Cemetery Database: Name listed on marker: Rabbi Shershevsky
Biographical Notes: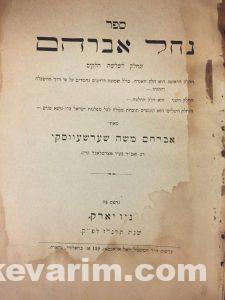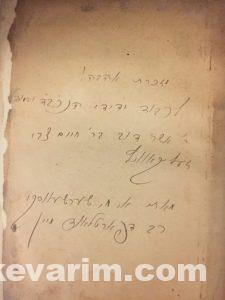 Credit: Institute For Judaic Culture and History (IFJCAH)
Bio Information: 
Rav Avroham Moshe Shershevsky authored Nachal Avroham which includes a collection of droshos (sermons) he deliverer in Portland. In 1898, Rav Shershevsky moved to Boston, MA where he remained until in passing.