Rabbi Avroham Zusha Ziskind

אברהם זושא ב"ר יצחק מאיר
Rosh Kollel, Kollel Avreichim, Crown Heights, Brooklyn
Date of Death: Tue. April 11, 1967 - Nissan 1 5727
Rosh Chodesh
Anyone with biographical information is asked to please send it in.
See CONTACT page for details. Thank you.
Cemetery:
Old Montefiore Cemetery Chabad Entrance - Queens
Directions to Kever: Old Montefiore Cemetery in Queens maintains computerized records and will provided a detailed location map upon request. Location: Enter from the Chabad Ohel Entrance on Francis Lewis Boulevard. Towards the back of the Ohel, to the right see picture below.
Name Listed on Cemetery Database: ZISKIND, ABRAHAM (RABBI)
Biographical Notes: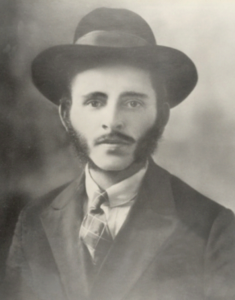 Photo Caption: Rav Avroham Ziskind, Credit: chabadpedia
Bio Information:
Prior to New York, the Rav served in Newark, New Jersey.