Rav, New York City
d. 26 Cheshvan, 1927 (5688)
Anyone with information is asked to please send it in. See CONTACT page for details.
Directions to kever:
Old Mount Carmel Cemetery
Section 4 – Newly Acquired Hungarian Cemetery
83-45 Cypress Hills Street
Glendale, NY 11385
(718) 366-5900
Location: Request location map from cemetery office across the street
Click photo to enlarge , a new window will open, click that one as well.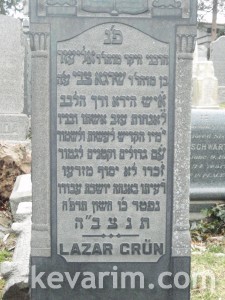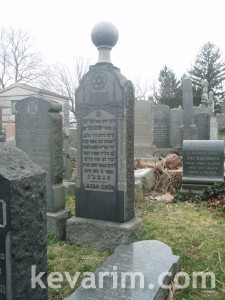 Photo Credit: Sam Amsel. Brooklyn, NY