Rabbi Eliezer Tzvi Predmesky

אליעזר צבי ב"ר יעקב
Rav, Tremont Hebrew Free School, Bronx
Date of Death: Fri. December 6, 1968 - Kislev 15 5729

Anyone with biographical information is asked to please send it in.
See CONTACT page for details. Thank you.
Cemetery:
Beth David Cemetery - Long Island
Directions to Kever: Beth David Cemetery in Elmont, NY maintains computerized records and will provide a detailed location map upon request. Location: Corner of Jackson and Emanuel Avenue
Biographical Notes: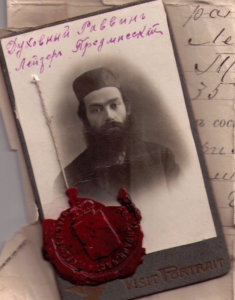 Photo Caption: Rav Predmesky, Credit: Moreshes Chachmei America 



Photo Credit: MCA
Bio Information:
The Rav was among the over 400 Rabbanim and Admorim who on Erev Yom Kippur, 1943 marched on Washington demanding that the Roosevelt administration help save the Jews of Europe.