Rabbi Meir Feist

מאיר בן יהודה
The Baal Isurim of Mount Vernon, NY
Date of Death: Wed. April 23, 1975 - Iyar 12 5735

Anyone with biographical information is asked to please send it in.
See CONTACT page for details. Thank you.
Cemetery:
Maimonides Cemetery - Brooklyn
Directions to Kever: The Maimonides Cemetery, Brooklyn branch is located on the Brooklyn / Queens boarder under the Jamaica Avenue J and Z line. Location: Along the front gate to the left. You could also ask the caretaker at the gate where "the rabbi" is buried. Note: As the surrounding neighborhood is a little past its prime It's advisable to only visit while the guard is on duty and to pull your car as far as possible into the cemetery. Should an emergency arise call 911.
Name Listed on Cemetery Database: Name listed on marker: Rabbi Milton Feist
Biographical Notes: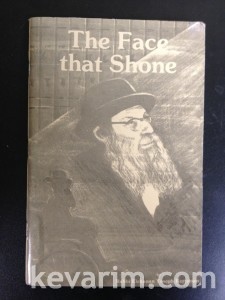 Photo Caption: Rabbi Meir Feist, Credit: Institute for Judaic Culture and History (IFJCAH), Brooklyn, NY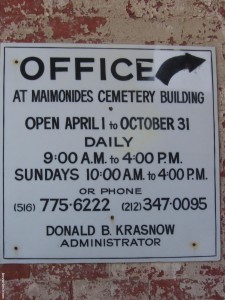 Photo Caption: Maimonides cemetery hours and contact information.