Rabbi Menachem Ben Tzion Sacks

מנחם בן ציון ב"ר דוב בער
Founder, Associated Talmud Torah of Chicago (ATT)
Date of Death: Sat. February 7, 1987 - Shevat 8 5747

Anyone with biographical information is asked to please send it in.
See CONTACT page for details. Thank you.
Directions to Kever: NEEDED
Biographical Notes: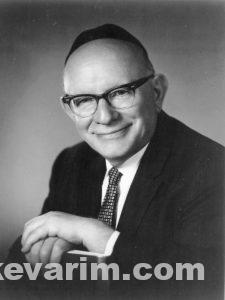 Photo Caption: Rabbi Menachem Sacks, Credit: Rabbi Leonard A. Matanky, Ph.D. Dean, Ida Crown Jewish Academy 
Bio Information:
See the Chicago Tribune article below. His wife Chana Rifka (1995-1972) was the daughter of Rabbi Tzvi Pesach Frank, Chief Rabbi of Jerusalem.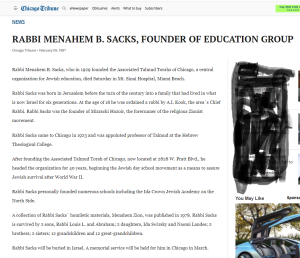 Source: Listed


Photo Caption: 5. Rav Tzvi Pesach Frank (flanking him are his two brothers), Credit: Needed 
« Previous: Rabbi Yitchock Meir Alter
Next: Rev Yitschok Isaac Levie »