Rabbi Michael Shalom Winkler

מיכאל שלום ב"ר מנשה
Rav, Machsike Hadas, Copenhagen, Denmark
Date of Death: Mon. July 25, 1932 - Tammuz 21 5692

Anyone with biographical information is asked to please send it in.
See CONTACT page for details. Thank you.
Cemetery:
Mount Carmel Cemetery Section 1 and Office - Queens
Directions to Kever: Congregation Kehilath Jeshurun Section, right at the end of the first path, at the bottom of the hill, around 20 feet from the RAMA"Z
Name Listed on Cemetery Database: WINKLER, MICHAEL
Biographical Notes: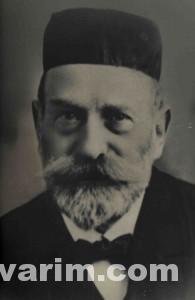 Photo Caption: Rabbi Michael Shalom Winkler, Credit: Needed
Rav Michael Shalom Winkler, a talmid (student) of Rav Yosef Chaim Sonnenfeld was born in the old Yishuv of Jerusalem. In 1932, Rav Winkler traveled to New York to raise the necessary funds to establish a yeshiva in Denmark. Unfortunately, he did not succeed with the mission. Unable to collect enough money for the return trip to Denmark, Rav Winkler stayed in New York.