Rabbi Moshe Avroham Derbaremdiker

משה אברהם ב"ר חיים דוב
Rav, Hrytsiv, Ukraine
Date of Death: Fri. February 22, 1924 - Adar I 22 5684

Anyone with biographical information is asked to please send it in.
See CONTACT page for details. Thank you.
Cemetery:
Old Montefiore Cemetery - Queens
Directions to Kever: Old Montefiore Cemetery in Queens maintains computerized records and will provided a detailed location map upon request. Location: Gate: 131/S, Block: 87, Row: 024R, Grave: 9, Society Name: UNITED HEBREW COMMUNITY.
Name Listed on Cemetery Database: DECKER, MORRIS
Biographical Notes: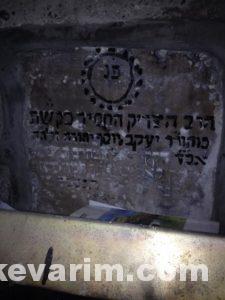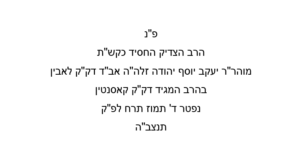 Photo Caption: The marker of Rebbe Yaakov Yosef Yehuda of Labin, d. 1848. The Rebbe was buried alongside Rebbe Chaim Tirer of Chernovitz,  (author Bei'er Mayim Chaim and Sidduro shel Shabbos) d. 1813, in a cave at the old Jewish cemetery in Tzfat. Credit: Menachem Engel, Tzfat, Israel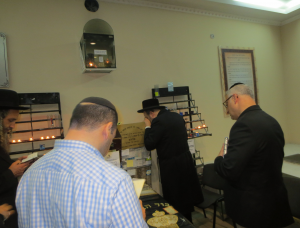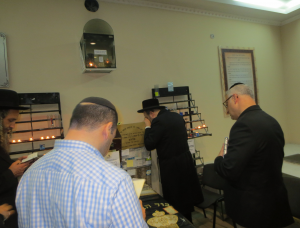 Photo Caption: Rav Moshe Weinberger, Aish Kodesh, Woodmere, NY at the tzion of Rebbe Levi Yitzchok of Barditchev, June 2015, Credit: Reb Dov Elias, Kew Gardens Hills, NY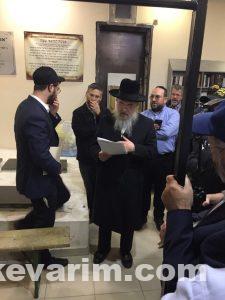 Photo Caption: Rabbi Noach Isaac Oelbaum, K'hal Nachlas Yitzchok, Kew Gardens Hills, NY at the tzion of Rebbe Levi Yitzchok of Barditchev, May 2019, Credit: IFJCAH
In Tribute: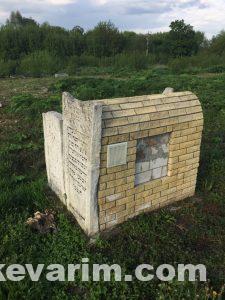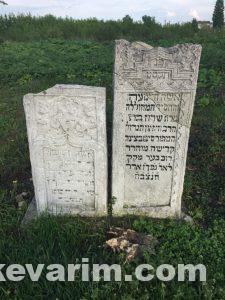 Photo Caption: Kever of Rebbitzin Sarah, granddaughter of the Ba'al HaTanya, she was married to Rebbe Meir's son, Eliezer (see inscription above from Rabbi Avtzon's book on the Mitteler Rebbe), Location: To the far right of the Badidichver ohel in Berdychiv, Ukraine, Credit: IFJCAH