Rabbi Moshe Mordechai Shkop

משה מרדכי ב"ר שמעון יהודה הכהן
Rosh Yeshiva, Sha'ar HaTorah of Grodno
Date of Death: Fri. September 26, 1975 - Tisrei 20 5736
Chol Hamoed
Anyone with biographical information is asked to please send it in.
See CONTACT page for details. Thank you.
Cemetery:
Mount Judah Cemetery - Queens
Directions to Kever: Mount Judah Cemetery in Ridgewood, Queens maintains computerized records and will provided a detailed location map upon request. Society: TAL TOR TIPH JER, Section: 1, Block: V, Gate: 1, corner of Lebanon Road and Sinai Avenue
Name Listed on Cemetery Database: SHKOP, MOSHE (RABBI)
Biographical Notes: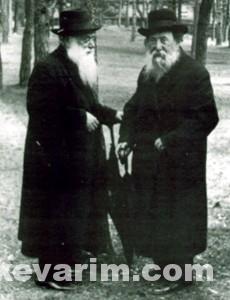 Photo Credit: Rav Shimon Shkop (left) conversing with Rav Chaim Ozer Grodzinski (right), Credit: Needed (Wikipedia)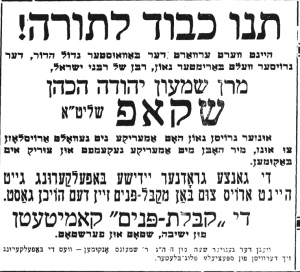 Photo Credit: From the local Gordno newspaper anouncing the return of Rav Shimon Shkop, Credit: Moreshes Chachmei America's Archives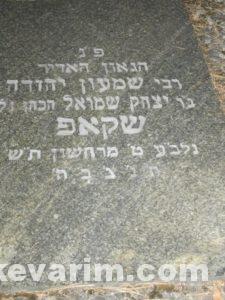 Photo Cation: Kever of Rav Shimon Shkop, Grodno, Belarus, Credit: DZ
Bio Information:
Rav Moshe Mordechai Shkop father was Rav Shimon Yehuda HaKohen Shkop d. 1939.