Rabbi Moshe Nachman Zeitz

משה נחמן ב"ר מרדכי אליעזר הלוי
Rav, Talmud Torah Rabbi Yisroel Salanter, Bronx, New York
Date of Death: Fri. November 17, 1972 - Kislev 11 5733

Anyone with biographical information is asked to please send it in.
See CONTACT page for details. Thank you.
Cemetery:
Mount Moriah Cemetery - Fairview
Directions to Kever: Mount Moriah Cemetery in Fairview, NJ (Bergen) maintains computerized records and will provide a detailed location map upon request. Location: Section: J, Organization: CONG. BETH DAVID

Name Listed on Cemetery Database: ZEITZ MORRIS RABBI
Biographical Notes: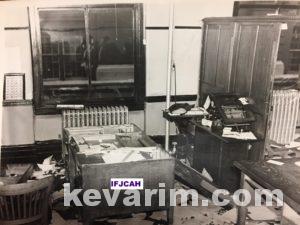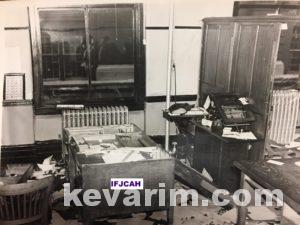 Photo Caption: Originally located in Harlem, Talmudical Institute of Harlem moved to the Bronx where it became known as Yeshiva Rabbanu Yisroel Salanter or just "Salanter" for short. The Yeshiva first moved to Washington Avenue but then relocated after purchasing a building at 1946 Webster Avenue. The above picture shows how the Yeshiva was vandalized while still at its Harlem location. Credit: IFJCAH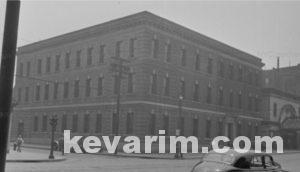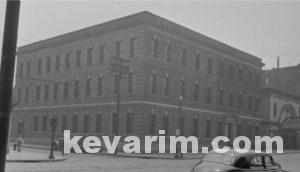 Photo Caption: The Yeshiva building c. 1940, Credit: NYC Dept of Records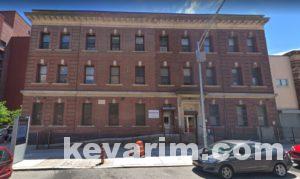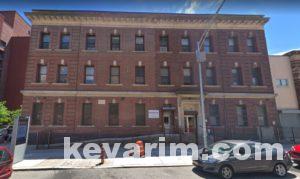 Photo Caption: The Yeshiva Building as it stands today, Credit: Google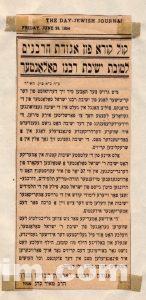 Credit: IFJCAH
Bio Information:
The Rav rabbinated at various of congregations in the Bronx, Among them, Congregation Knesset Yisroel (Faile St. Shul) for many years.
« Previous: Rabbi Yisroel Kassel
Next: Rabbi Eliezer Moshe Romirowsky »