Rabbi Moshe Srere

משה ב"ר נפתלי הערץ
Rav, Los Angeles, California
Date of Death: Sat. April 13, 1935 - Nissan 10 5695

Anyone with biographical information is asked to please send it in.
See CONTACT page for details. Thank you.
Cemetery:
Beth Israel Cemetery - Los Angeles
Directions to Kever: Beth Israel Cemetery in Los Angeles, California maintains detailed burial records and will provide assistance upon request. Location: Needed
Name Listed on Cemetery Database: Name listed on marker: Moses Srere
Biographical Notes:


Source: The Detroit Jewish Chronicle, April 26, 1935



Source: Chof Yamim, Charlop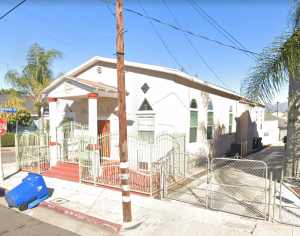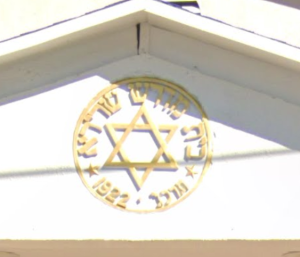 Photo Caption: Congregation Beis Hamidrosh (aka Srere Shul) located at 2501 E. 2nd Street in the Boyle Heights section of Los Angeles. The synagogue was constructed in 1922 but sadly now serves a different purpose. Credit: Google. 
« Previous: Rabbi Avroham Dov Reines
Next: Rabbi Nachum Don Barhan »