Rabbi Raphael Reuvain Grozovsky

רפאל ראובן ב"רּ שמשון
Rosh Yeshiva, Bais Yitzchok, Kamenetz, Poland
Date of Death: Fri. March 14, 1958 - Adar 22 5718

Anyone with biographical information is asked to please send it in.
See CONTACT page for details. Thank you.
Cemetery:
Mount Judah Cemetery - Queens
Directions to Kever: Mount Judah Cemetery in Queens maintains computerized records and will provide a detailed location map upon request. Location: Section: 1, Block: T, Gate: 5, Path: L06, Society: TIF ISR OF N Y, along Judah Road last section before Sinai Avenue on the left side a few rows in, near the kever of Rav Yaakov Kaminetsky.

Name Listed on Cemetery Database: GROZOWSKY, RUBEN
Biographical Notes: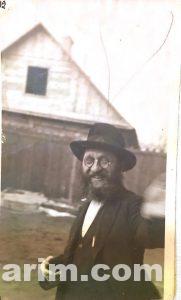 Photo Caption: Rabbi Raphael Reuvain Grozovsky in Kamenitz, Credit: Needed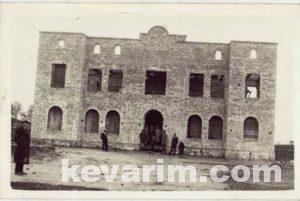 Photo Caption: The Yeshiva building in Kamenetz, Poland during the final faze of construction,
Bio Information: 
Rav Grozovsky, the son-in-law of Rav Baruch Ber Lebovits was also the Rosh Yeshiva of Mesivta Torah Vodath in Brooklyn and Beth Medrash Elyon in Monsey, NY.