Rabbi Schachne Isaacs

שכנא ב"ר יצחק
Rav, Reb Schachne's Shul
Date of Death: Sun. April 3, 1887 - Nissan 9 5647

Anyone with biographical information is asked to please send it in.
See CONTACT page for details. Thank you.
Cemetery:
Schachnus Beth Tefyla Cemetery - Cincinnati
Directions to Kever: Beth Tefyla Schachnus Cemetery is located in the Price Hill section of Cincinnati is part of the Jewish Cemeteries of Greater Cincinnati Association which maintains computerized records and will provide a detailed location map upon request. There are two entrances on Sunset that connect in the form of a "U". The entrances are shared entrances to both the Montefiore Cemetery and the Beth Tefyla Schachnus Cemetery. Location: Old section, main walkway, several rows past the house on the left. The row has six empty spaces in the front, towards the back, space 18-21
Biographical Notes: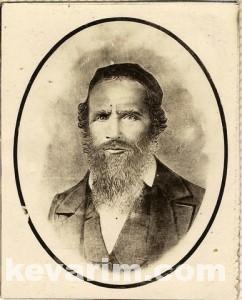 Photo Caption:Rabbi Schachne Isaacs Credit: Moreshes Chachmei America's Archives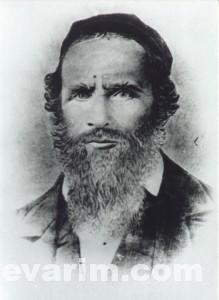 Photo Caption: Rabbi Schachne Isaacs, Credit: Moreshes Chachmei America's Archives
Bio Information: 
Rav Isaacs founded Congregation Bet Tefillah in 1866, a synagogue which was commonly known as Reb Shachne's Shul.
« Previous: Rabbi Avroham Leib Benjaminson
Next: Rebbe Levy Yitzchok Landman »