Rabbi Tzvi Shalom Shneiderman

שלום צבי ב"ר מאיר
Principal, Yeshiva and Talmud Torah of Strawberry Mansion, Philadelphia
Date of Death: Mon. March 14, 1955 - Adar 20 5715
Philadelphia, Pennsylvania
Anyone with biographical information is asked to please send it in.
See CONTACT page for details. Thank you.
Cemetery:
Old Montefiore Cemetery - Queens
Directions to Kever: Old Montefiore Cemetery in Queens maintains computerized records and will provide a detailed location map upon request., Location: alongside the Rebbe's Ohel, see picture below.
Biographical Notes:
Source: Needed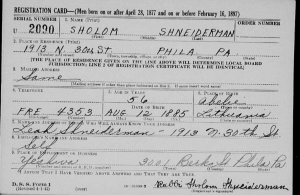 Credit: MCA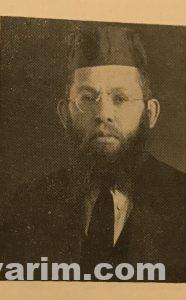 Photo Caption: Rabbi Tzvi Shalom Shneiderman, Credit: MCA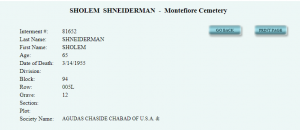 Photo Caption: Burial Location
« Previous: Rabbi Aryeh Gunzburg
Next: Rabbi Yosef Dovid Berger »