Rabbi Shemaryahu Gourary

שמריהו בן מנחם מענדל
Director, Yeshivas Tomchei Temimim, Lubavitch
Date of Death: Sat. February 11, 1989 - Adar I 6 5749

Anyone with biographical information is asked to please send it in.
See CONTACT page for details. Thank you.
Cemetery:
Old Montefiore Cemetery Chabad Entrance - Queens
Directions to Kever: Old Montefiore Cemetery in Queens maintains computerized records and will provide a detailed location map upon request. Location: Along the right-hand side of the Rebbe's ohel.
Name Listed on Cemetery Database: SOMARIUS GOURARY
Biographical Notes: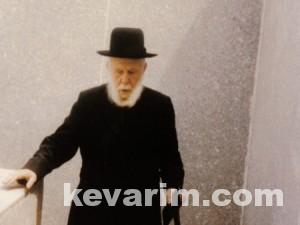 Photo Caption: Rav Gourary, son-in-law of Rebbe Yosef Yitzchok Schneersohn (d. 1950), the sixth Lubavitcher Rebbe at his Ohel. (photo credit needed)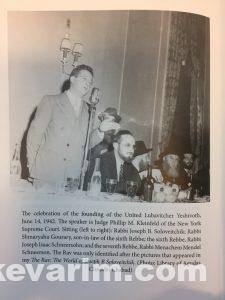 Source: From Washington to Washington