Rebbe Yaakov Yitzchok Spiegel

יעקב יצחק ב"ר משה מנחם
Ostrov Kalushiner Rebbe of the Lower East Side
Date of Death: Mon. July 9, 2001 - Tammuz 18 5761

Anyone with biographical information is asked to please send it in.
See CONTACT page for details. Thank you.
Cemetery:
Beth Israel Cemetery - Woodbridge
Directions to Kever: Beth Israel Cemetery in Woodbridge, NJ maintains computerized records and will provide a detailed location map upon request. Location: Speigel Family Plot
Biographical Notes: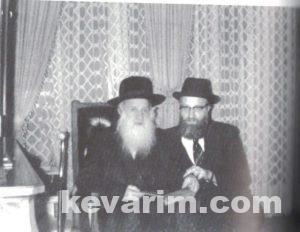 Photo Caption: The Rebbe, along with his father Ostrov Kalushiner Rebbe (d. 1982), Credit: Credit: Binim Lieberson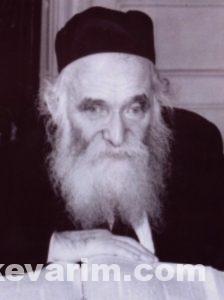 Photo Caption: Rav Aron Kotler (d. 1962), Credit: N/N

Bio Information: 
The Rebbe headed the Romanian Shul, Sharei Shomayim on the Lower East Side for many years.